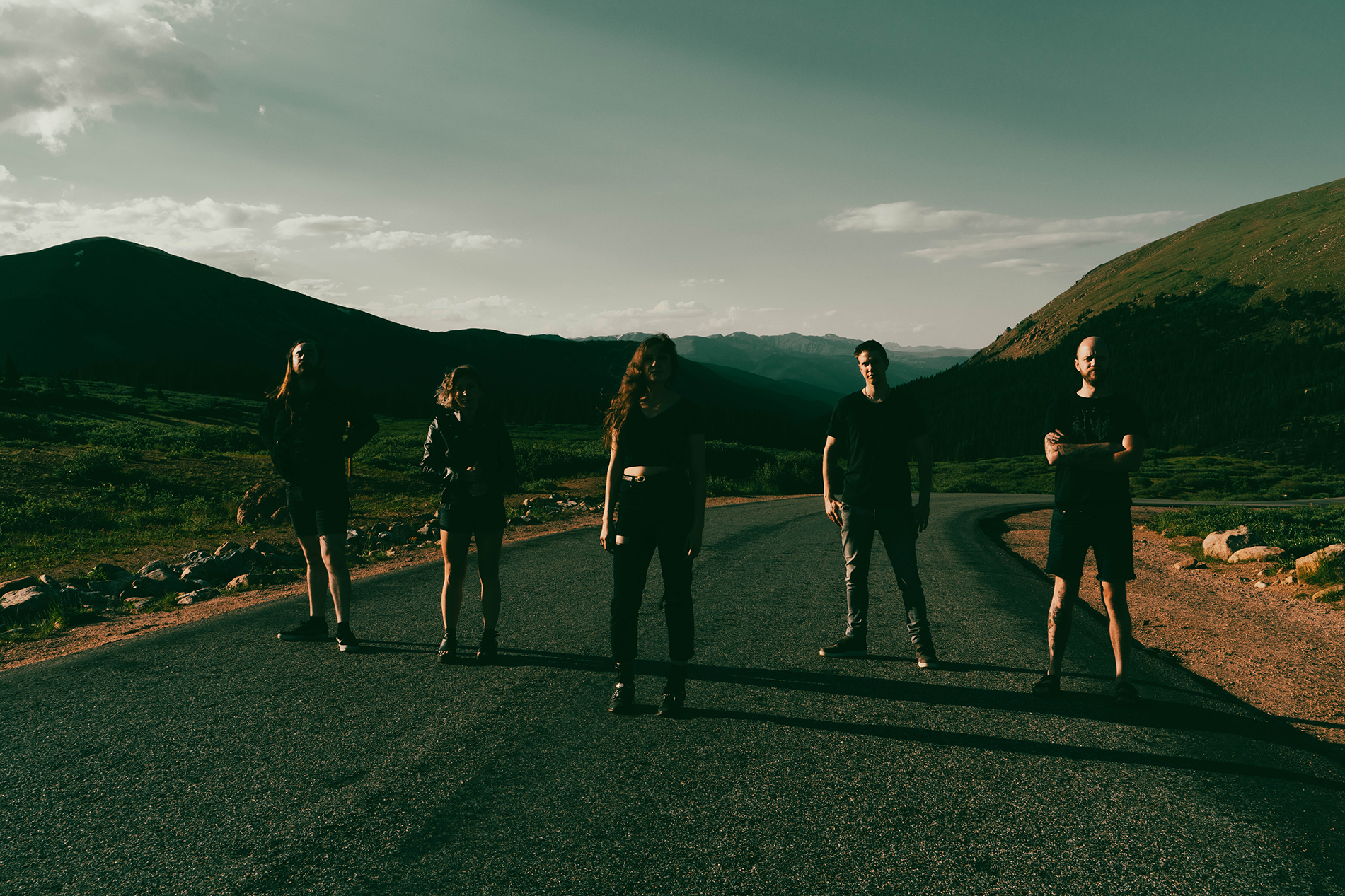 For their fifth full length "The Endless", Denver, CO genre-defying progressive metal outfit DREADNOUGHT present their most spellbinding musical feature yet. With riveting vocal performances, ferocious grooves, and soaring synthesis, the quartet offers a familiarity to the melodic awe of previous records "Lifewoven" (2013) and "Bridging Realms"(2015) as well as the dark complexities within "A Wake In Sacred Waves" (2017) and "Emergence"(2019), but with a beautifully fresh perspective in writing, production, and performance.

At its inception in 2012, Dreadnought's four original members, including guitarist/vocalist Kelly Schilling, drummer Jordan Clancy, bassist Kevin Handlon, and keyboardist/vocalist Lauren Vieira, strove for a project laser-focused on creativity and exploration, pulling from all aspects of their musical backgrounds to craft something exciting and unique. Joining in the common ground of extreme metal, the quartet explores a blend of prog, doom, folk, jazz, classical, black metal, and post rock. Now a quintet, Dreadnought sees its live potential in full form with the addition of second guitarist Ryan Sims and keyboardist/vocalist Emily Shreve replacing Vieira.
Thematically, "The Endless" departs from the familiar abstract of Dreadnought's first four albums and dives into a relatable character arc about the human divide of light and suffering. It is an overture to the complexities of the proliferation of life, exploring the trail of choices that shape our world and our lives. It invites the question, can we overcome our nature and make higher minded choices to better humanity and our planet? Or are we lost in a never ending cycle of shadow?

The album opener "Worlds Break" begins in a post-apocalyptic landscape, heeding our need for guidance in the direst of times. "Midnight Moon" leads the listener in trance, through depths of manipulation and fear. As we reach the title track "The Endless", lush textures and crooning vocals place us among the pits of despair, shock, and loss. "Liminal Veil" offers a vast landscape of celestial drones and enthusiastic grooves, while "Gears of Violent Endurance" reminds us of our primal nature through great ferocity.
In reaching the album closer "The Paradigm Mirror", the dust begins to settle yet a great tension remains, inviting us to reflect upon vicious cycles of the human experience and how we can escape them.
Produced, mixed, and mastered by Pete de Boer of World Famous Studios. "The Endless" features artwork by Reza Afshar, photos by Frank Guerra, and design by Shane McCarthy and Kelly Schilling and follows this track listing:
Worlds Break

Midnight Moon

The Endless

Liminal Veil

Gears Of Violent Endurance

The Paradigm Mirror